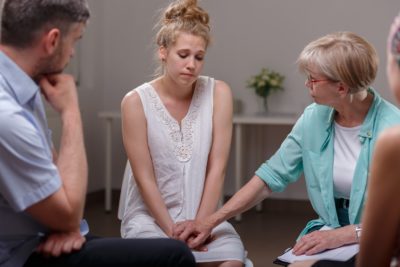 1. Stage An Intervention- An intervention may not seem ideal, because you do not want your loved one angry at you. Without help the destructive downward spiral of substance abuse or addiction will only get worse. A professional intervention can finally break through and cause your loved one to seek help.
2. Go To An AL-Anon Meeting- If you care about a family member who has a substance abuse problem then one of these groups will offer support and treatment resources that can be helpful. If nothing else these meetings can help you deal with a loved ones addiction more effectively.
3. Look Online For A Hotline To Call- The Internet has many resources for substance abuse hotlines. Look up the topic and you will find hotlines for every type of substance abuse and addiction possible. This includes problems with alcohol, drugs, gambling, sex, shopping, and many others.
4. Call A Substance Abuse Treatment Program- If you want to get help for someone you love then calling a substance abuse treatment center can be the right place to start. Just make sure that you have done the research and choose a reputable facility to contact.
5. Contact A Mental Health Professional For A Referral- Mental health professionals can include psychologists, psychiatrists, and counselors. These individuals can help you find a program for treatment that meets all of the desired criteria. This may be a low cost option, an executive rehab, or an upscale version with the most advanced and effective treatment methods available.