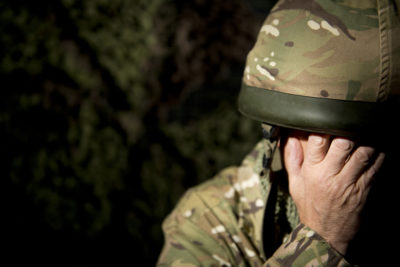 The United States Military has experienced a tremendous increase in substance abuse, but this can be reduced by adding certain steps according to a new report by the Institute of Medicine. This report shows that additional screening and updated treatment methods and protocols for substance abuse may effectively lower the rate of addiction and substance abuse in the military. The recently released report shows that:
1 in 5 active duty service members are heavy drinkers

Binge drinking among active service members rose more than 12% in the decade between 1998 and 2008

Active duty military members who reported misusing prescription medications went from 2% in 2002 all the way up to 11% in 2008

Military members and their families face numerous barriers to substance abuse treatment in some cases

Outdated treatment methods used for substance abuse treatment in the military prevent many members from receiving effective treatment
Charles O'Brien, who is the Center for Studies of Addiction at the University of Pennsylvania and the report committee chairman, released a news report that states "We commend the steps that the Department of Defense and individual service branches have recently taken to improve prevention and care for substance use disorders, but the armed forces face many ongoing challenges. Better care for service members and their families is hampered by inadequate prevention strategies, staffing shortages, lack of coverage for services that are proved to work, and stigma associated with these disorders. This report recommends solutions to address each of these concerns." The report contains a number of recommendations to help decrease the rate of addiction and substance abuse associated with military service.