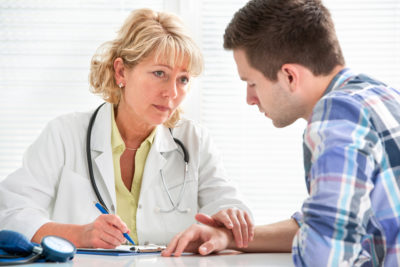 Which is better, a residential treatment center or an outpatient program? Studies have shown that a residential treatment center is a better option for a number of reasons. An outpatient program allows you to attend the program while still leaving and going home each day. This frequently means that you go back to where the temptation to use drugs or alcohol is the strongest, and is often a recipe for relapse. With a residential treatment center you do not leave, and instead reside in the facility during your entire treatment program length. This allows you to focus on your recovery, without temptation to lure you away from your efforts.
A residential treatment center will include all of your meals and snack, as well as various program options and therapy types. This is not usually true with an outpatient program. There is a big cost difference between outpatient treatment and a residential treatment center, but the success rates and results seen are also much higher when you receive treatment as an inpatient. For some the though of living in a residential treatment center may be daunting or unsettling at first, but with upscale luxury facilities like Valiant Recovery your stay can be much more pleasant and luxurious than your home, only without all of the temptations.
If substance abuse is ruining your life and you need help then a residential treatment center is the best choice. Not just any residential treatment center will do though, you want one that can help you finally break the substance abuse cycle, and provide the tools and therapy needed for a full and complete recovery. While an outpatient program may be convenient and is better than not getting any treatment at all, it will not provide long term results that you want and need. Only individual therapy and the other components offered by the best inpatient centers like Valiant Recovery can fully work through and eliminate your addictions, and help you prevent any future relapses.
If you are looking for a residential treatment center and insist on top quality, permanent results, and elegance then Valiant Recovery has what you are searching for. You can receive treatment that will help you recover faster and that offers superior results, while enjoying luxurious accommodations and upscale settings. Meals in a fine dining setting, a compassionate and experienced staff who understand how to assist you in your recovery, and a facility that is amazing are just a few of the benefits that you will find at the Valiant Recovery residential treatment center.