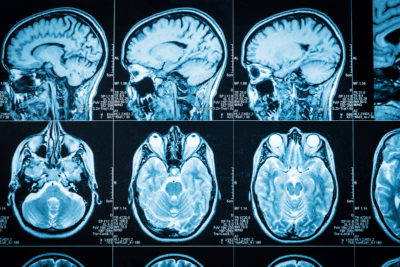 When substance abuse occurs there are many effects that this activity can have. These may be short term, long term, or both of these, depending on which substance is abused, what amounts are used on a regular basis, and how long the abuse has continued. The short term effects that can occur are usually physical, although some drugs and alcohol can cause mental illness symptoms even if they are only used for a short period of time. These can include:
High blood pressure
Paranoia
Changes in heart rate
Changes in mood
Dizziness
Shakes and muscle tremors
An inability to think clearly
Long term effects and dangerous symptoms that may occur with some substances even if used only one or two times can include:
Psychosis
Heart attack
Stroke
Organ damage
Deficiencies in the immune system
Abscesses and infections at injection sites
Depression
Paranoia
Suicidal thoughts
Dementia or permanent brain damage
There are many other possible effects and symptoms that can also be caused by short term or chronic substance abuse. Over time you will start to develop a tolerance for the drug or alcohol and this means that you must use more of the substance to achieve the same effect. Addiction follows, and you may experience intense cravings for the substance. Withdrawal symptoms can be physical as well as mental with a number of drugs as well as alcohol. Those addicted to heroin will feel physically ill when they can not access the drug as they start to come down, and these individuals even refer to it as being sick.
Video testimonial 90 days
The Valiant recovery experience
Our Winning combination of other Addiction Recovery therapies:
---
The Program:
We offer an intensive, residential program (30-120 days). The core components of this program are group therapy, individual therapy, psycho-educational workshops, and fitness.
Group Therapy
:  Keeping with our low residential capacity of 6  clients per residence, we are able to keep our groups small and personal, with a maximum of 10 clients when women and men come together.  In group therapy, clients will be examining their lives through various exercises, projects, and general group work.
Our Technique: 
We believe strongly in dealing with many of the underlying issues that are fueling mood disorders, so groups will pinpoint topics such as anxiety, depression, anger management, codependency, and boundaries.
Our Small Groups and Pyscho-educational workshops include topics such as:
Post Acute Withdrawal Syndrome
Neurobiology of Addiction
Changing Beliefs
Managing Stress
Self Esteem
Feelings and Positive Thinking
Non-Violent Communication
Anger Management
Healthy Relationships
Grief and Loss
Anxiety and Depression
Codependency
Boundaries
Benefits of Our Programs:
A Renewed Sense of Self Determination
A Renewed Sense of Community
Effective and Meaningful Intensive Group and Individual Therapy
A Fresh, Holistic View of Addiction
Professional Staff that Believe in You
Up-to-Date Addiction Research
Engaging Workshop Topics
Long Term Support
Life Skills Development
Caring and Knowledgeable Staff
Doctor Support
A Place to Get Well and Realize Recovery
Christian Recovery Video
from
Valiant Recovery
on
Vimeo
.
Call us Now for Detailed Program Pricing 1.877.958.8247
Contact Us 1.877.958.8247 Please fill out the Form Below and we will respond a quickly as possible.
If you would like an immediate response please call us at the number provided. If you would like to request information or have any questions please feel free to email us today. You will typically get a response back in 24 hours and your privacy and confidentiality will be respected.
Email Us Today for Help