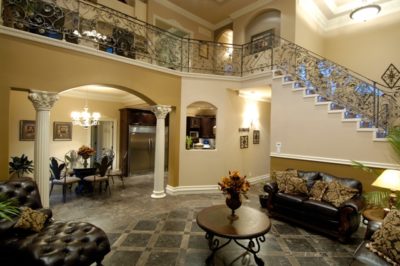 A residential treatment center may also be called a rehab, and it is a facility where the clients live while receiving substance abuse treatment. It is also possible to find other types of a residential treatment center as well, because some of these facilities specialize in treating mental illness or children and teens with behavioral problems instead of substance abuse issues. For substance abuse problems a residential treatment center usually works best, and offers the best chance of recovery. These facilities have supervision around the clock, and it is much harder to relapse when the program used is a residential one.
At a residential treatment center you are checked in before your treatment starts, and you do not leave until your treatment has been completed. The benefits that you can receive with a residential treatment center will vary, depending on the specific facility that you choose to do your treatment at. There can be a big gap between the treatment, services, and accommodations received from one residential treatment center to the next. The price charged can also vary substantially. Upscale or luxury rehabs have a higher cost, but they also offer many more benefits as well. Better snacks and meals, elegant and luxurious surroundings, and treatment that is much more intense and successful is what Valiant Recovery offers.
When you enter a residential treatment center you will eat, sleep, receive treatment, and spend your recreational time at the facility. There is a staff available, but the number of individuals available can vary from one residential treatment center to another. Some centers may have only a few staff members to care for many patients, while others have numerous staff members and few patients. This factor can have a big impact on the level of personal attention that you will receive. Each residential treatment center will have their own budget and operating allowances, and this will affect the types of treatment programs which are offered.
Valiant Recovery is a Christian residential treatment center, and one of the benefits we offer that most other rehabs do not is treatment for the spiritual component of substance abuse. We are an upscale facility and offer treatment and a residential setting which is incomparable. We offer a high staff to patient ratio, and our program is so successful because we include plenty of individual counseling every week of your stay. Semi private rooms and a calm and elegant atmosphere mean you can relax, and work on a complete recovery from your substance abuse issues.